TAKE A CLASS OR EVEN A PRIVATE LESSON!
We offer lessons scheduled at your convenience every day we're open! (Tuesday – Sunday) Just call to set up an appointment that works for you! Lessons are $50 not including materials and last for a generous hour plus. They are $40 if two or more attend.
Basic Beading
You'll learn all about different types of beads, tools, using a design board, different stringing materials, crimping and attaching clasps. You will leave with a necklace or bracelet of your own creation!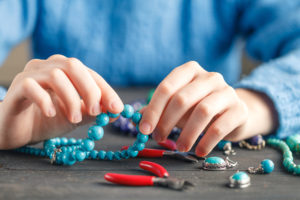 Wire Wrapping
You'll learn about different types of wire and tools you'll need along with wrapping techniques. You will be able to connect beads for making earrings, necklaces, bracelets and pendants. Leave with a piece that you create.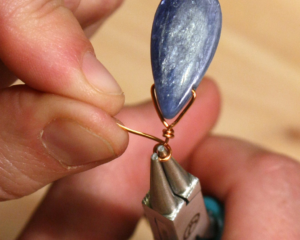 Leather Wrapping
Learn to make leather and bead wrap-around bracelets using our special, extremely simple Sugarbeads technique. Leave with a leather wrap bracelet you create.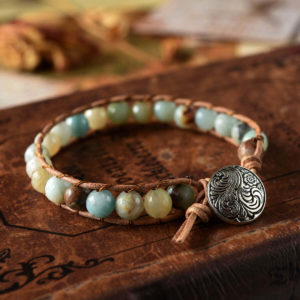 Knotting
Learn the technique of knotting for use with different stringing materials such as silk and leather and how to attach closures for necklaces. Leave with a necklace you create.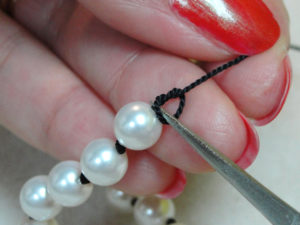 Bead Weaving
Step into the magical world of bead weaving! There are many different styles. We have an artist on call who teaches them all!
Bead Wire Crocheting
We have an artist on call who teaches this beautiful and elaborate style.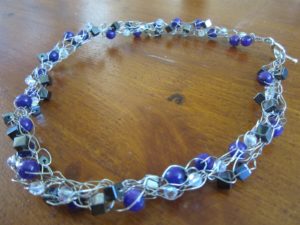 To reserve a spot, call us at (203) 431 – 6655 or email us at contact@sugarbeads.com!