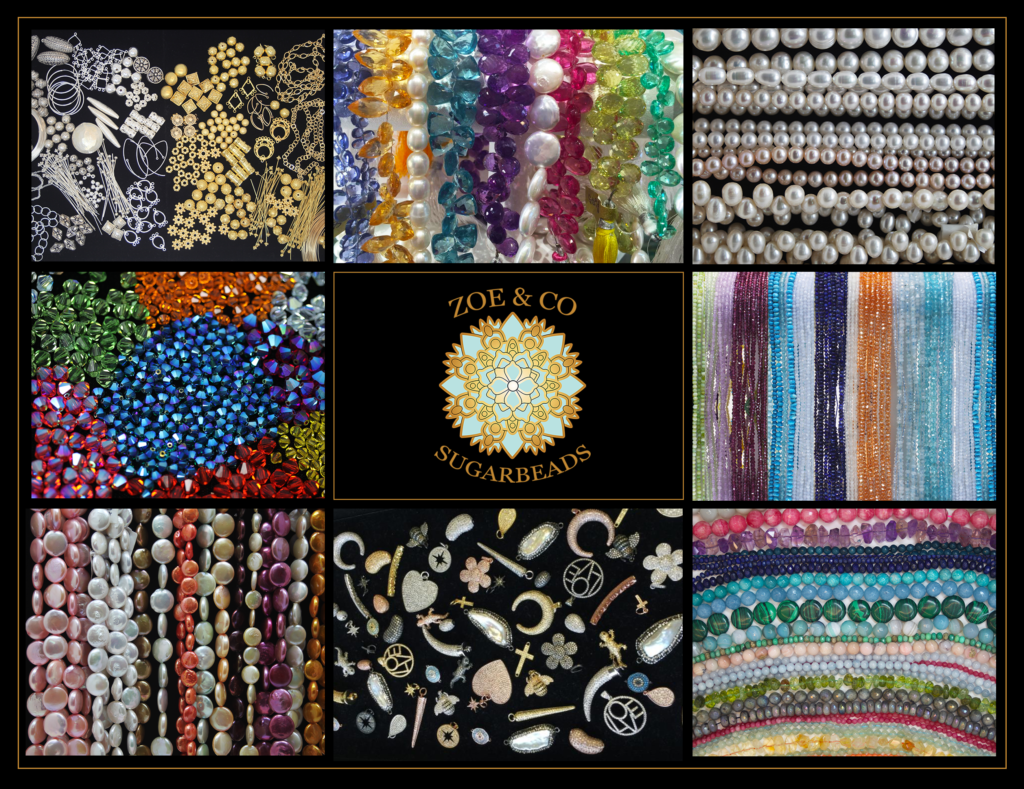 SHOP OUR BEADS!
Whether you are looking for beads and findings that are precious and semi precious, silver or gold, crystal, glass, wood or handmade, we probably have what you're looking for. (And if we don't, we'll try to get it for you!) At Sugarbeads, there is something for everyone, from novice to accomplished professional.  Our dazzling space has a rainbow of color on every wall with over 5,000 types of beads to choose from!

SHOP OUR BEAUTIFUL SELECTION OF:
Semi-precious and precious gemstones
Vermeil, gold-filled, sterling silver and plated base metal beads, findings, chain and wire
Freshwater pearls
Swarovski crystal
Thunder polish crystal
Czech glass
Fire polish glass
Handmade glass & lampwork
Seed beads
Shell, bone, wood
Leather, suede, silk, waxed linen & more
Wholesale customers
We welcome your business! Those with a Sales and Use Tax Certificate are eligible for special significant discounts. Join the many designers who already look to us for the unique and the necessary!